Our Approach to Nutrition: Nutrition Without Compromise
The Ajinomoto Group is driven by the philosophy that when nutritious foods taste good, are easily accessible, and respect local customs and flavors, global health can be optimized. We aim to help people live healthier lives through our approach to nutrition – Nutrition Without Compromise.
Nutrition Without Compromising Taste
The Ajinomoto Group continues to invest in products that promote improved nutritional value, such as sodium reduction, and we do so without compromising on the taste thanks to our unique approach to amino acids. We make ingredients like monosodium glutamate (MSG) that help our consumers prepare healthier meals and customers reduce the sodium content of their products.

Nutrition Without Compromising Access
We recognize that while some populations have access to nutrition in many forms, the food choices of other populations are limited by what is accessible based on availability, affordability and convenience. We believe that we are in a distinct position to use our approach to amino acid innovations, products, and ingredients, and our efforts on distribution, price, and convenience, to make nutritious meals more accessible for all.

Nutrition Without Compromising the Local Way of Life
The Ajinomoto Group is a global company, but it operates in local markets where there are established approaches to culture, traditions and enjoying food. Our global operating model adapts and takes due consideration of local customs, food preferences, resources, ingredients and stakeholders. As communities and economies grow and shift, our emphasis on personalization becomes even more relevant.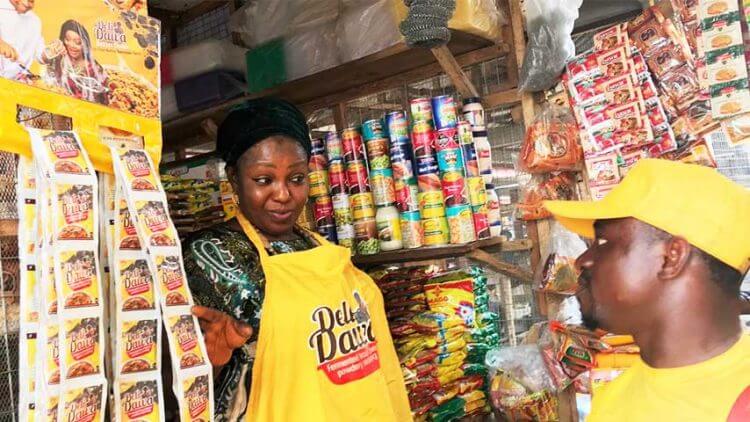 To promote well-balanced meals and these three pillars, we focus on areas such as delicious salt reduction, protein intake optimization, sugar and fat reduction, promotion of vegetable and fruit intake, protein from a variety of sources and workforce nutrition improvement. For example:
Delicious Salt Reduction
Excessive intake of salt is a global health issue that we are uniquely positioned to help solve. The Ajinomoto Group will work to promote salt reduction through our amino acid technologies that provide deliciousness through umami. See our efforts for Delicious Salt Reduction.
Protein Intake Optimization
In both the underprivileged and the elderly, there is a widespread issue of insufficient dietary protein and lack of access to high-quality protein. The Ajinomoto Group is dedicated to improving the intake of protein through our unique approach to providing amino acids, which can complement lower-quality protein sources, combine to form dietary protein and function as seasonings to enhance the flavor of protein-containing meals. See our efforts for Protein Intake Optimization.